ECZEMA-PRONE SKIN
WITH BABYORGANIX
Eczema is a dry,itchy skin condition that usually appears for the first time before your child is two years old.Eczema is also known as atopic eczema,or atopic dermatitis.Atopic means that your child has inherited the tendency to develop conditions such as eczema,asthma and hayfever.The end result is the same:dry,itchy,red and cracked skin,which can sometimes ooze fluid and bleed.The areas most affected in babies are the hands,face,neck,elbows and backs of the knees.
Having eczema means that the skin's barrier doesn't work as well as it should,which makes it drier.His skin will be more prone to infections and allergens can enter the skin more easily,which can make the condition worse.The good news is that most children who have eczema will grow out of the condition by the time they are in their teens.Eczema can't be cured,but it can be controlled with the right treatments.For babies,one of the ways to remedy it is to use skin-friendly products:
Nature's First Aid Cream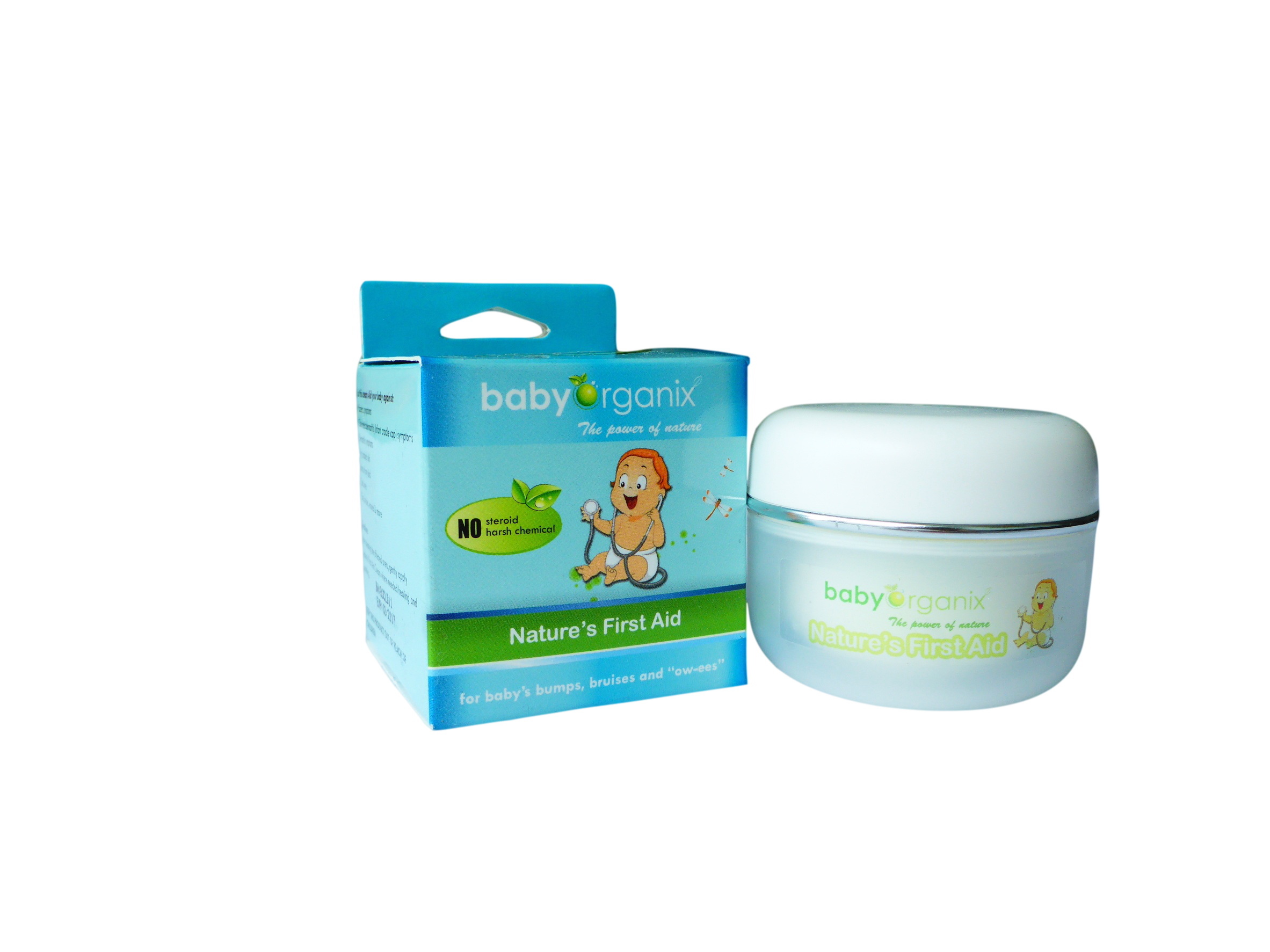 To relieve your baby's red and itchy skin,BabyOrganix Nature's First Aid Cream cream truly works wonder.Nature is our best healer;that is why only simple,natural and quality ingredients are used in this cream to actively promote the health of baby's skin.BabyOrganix Nature's First Aid Cream is especially formulated with organic Calendula Oil,a plant-base antioxidants that protect cells from being damaged,heal wounds and soothe skin.
Gentle Hair Shampoo
Scalp eczema is also common among babies.This is when you should take special care of your baby's delicate scalp.
Babyorganix Gentle Hair Shampoo is specially formulated with hydrolyzed soy protein to not only strenghten baby's hair,
the Vitamin E in this shampoo also guards against environmental damage caused to the hair.
Babyorganix Gentle Hair Shampoo is also free from harmful chemicals such as SLS,Paraben Mineral oil and
methylisothiazolinone which makes it a safe choice for babies prone to eczema.
Hydrating Cream Bath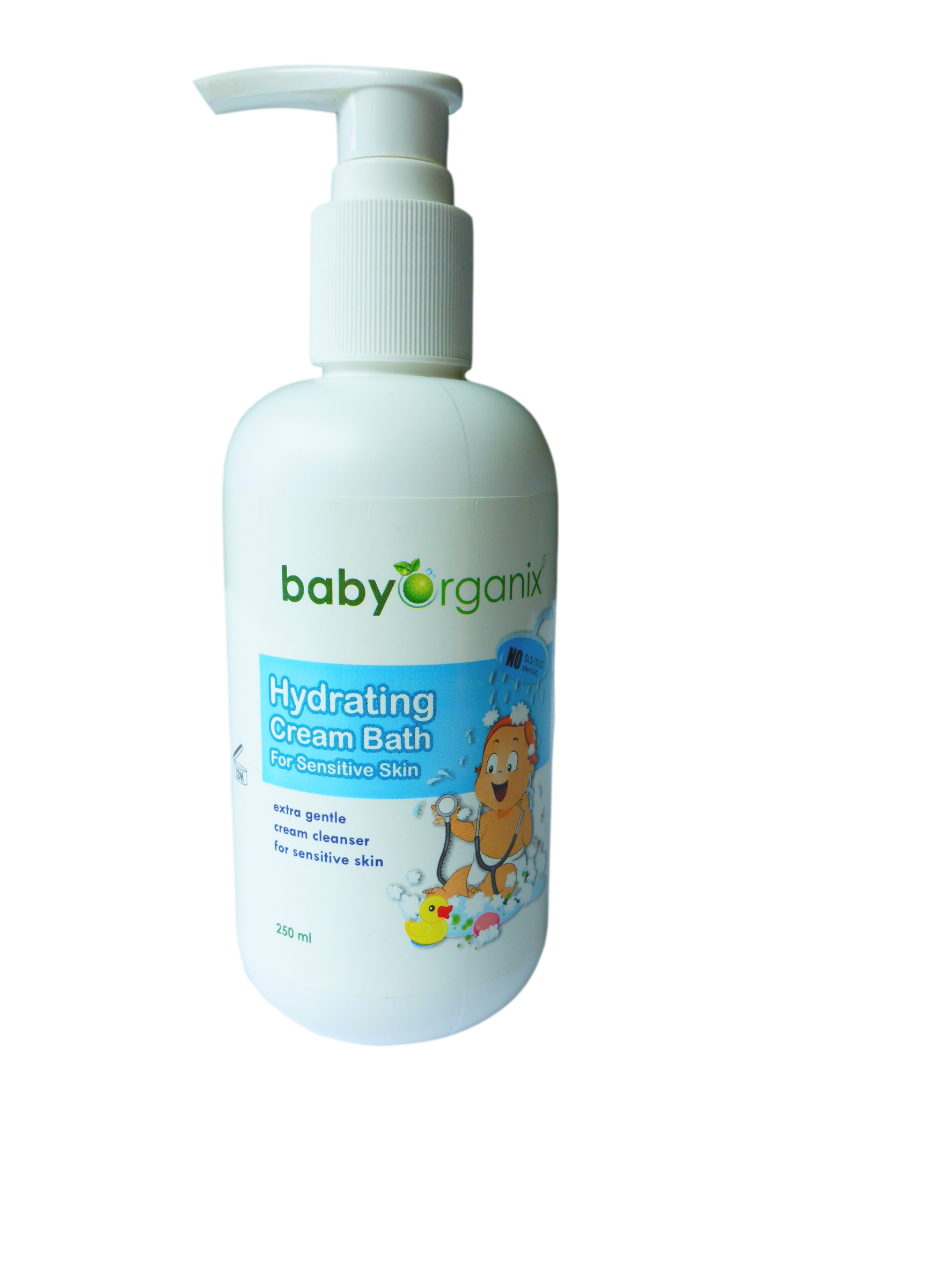 Eczema flare-ups can sometimes be triggered by skin irritation caused by chemicals,such as the detergents in bubble baths.To prevent this,always opt for bathing creams that are safe for babies.BabyOrganix Hydrating Cream Bath is calming and soothing with lavender to nurture your baby's sensitive skin.This cream bath also ensures essential moisture is protected-thanks to the product's mild formulation minus those harmful chemicals.
About Babyorganix
Babyorganix from Econat Resources offers a comprehensive range of proudly homegrown skin care products that are tailored for sensitive skin.Their range combines natural and certified organic oils and extracts that are gently cleansing,moisturising and soothing.On top of this,sensational scents are blended using pure essential oils,mostly certified organic,selected to provide you with the most gorgeous aroma to benefit your baby's skin.
Did You Know?
Eczema can be extremely distressing in babies because they find it very difficult not to scratch,which can lead to infections. In some cases eczema can disturb your child's sleep and affect his confidence.
SMART TIP!
Moisturising your baby's skin to prevent flare-ups is crucial.There are ahuge variety of moisturisers or emollients available and you may have to try several to find the one that suits your child best.These are available as creams,ointments,lotions and bath additives.